Try it before you buy it
Implants are a big commitment. They should be. I have
been pondering the idea of an NFC implant for a few weeks. To help me decide I
ordered an NFC ring and I've been using it to unlock programs in my phone for a
week now. Nothing secure, just things like SMS and Facebook. But if someone
found my phone I wouldn't want them to look through all my personal stuff. This
isn't high security but someone who finds my phone lying around hopefully won't
to go through much trouble to read my texts and look at the cat pictures I
exchange with my roommate. That's not a sexting joke, we like felines.
After a week of wearing this goofy ring, it's pretty
hideous, I've decided that I would benefit from an implant enough to justify
the commitment, cost, and risk. The three biggest complaints I have about the
ring is that it is uncomfortable, it is unattractive and it doesn't always read
properly. The first two problems are issues with the ring itself. I actually
have cuts where the sharp edges have dug into my hand. These problems would not
present themselves with an implant.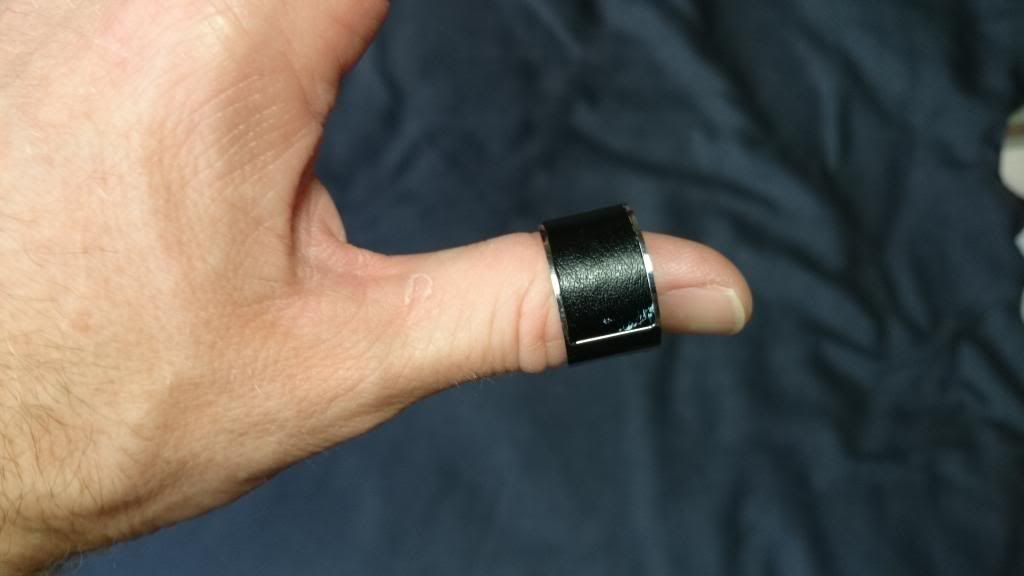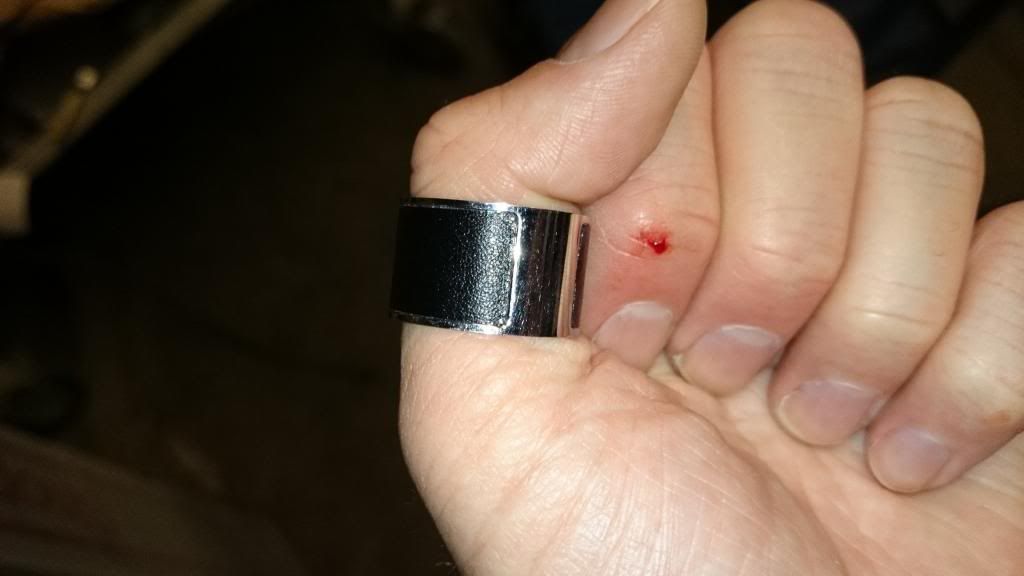 After reading Amal's posts and seeing his videos I feel confident buying
his NFC kit and rest assured, I will have a professional put it in. You may
remember how grateful I am to my piercing artist who put my magnet in. And
stitched me up. Both places.
What other ways can people experience enhancements before
they get implants? Taping a magnet to your finger isn't effective. I've combined
magnets and earplugs so that EM fields can be heard and that method can pick up
smaller signals than my finger magnet. I would like this to focus on passive components. Things like Northpaw are beyond the scope of what I'm going for here. This is intended for me to write a primer article
so that people can "test drive grinding" and maybe alleviate some fears.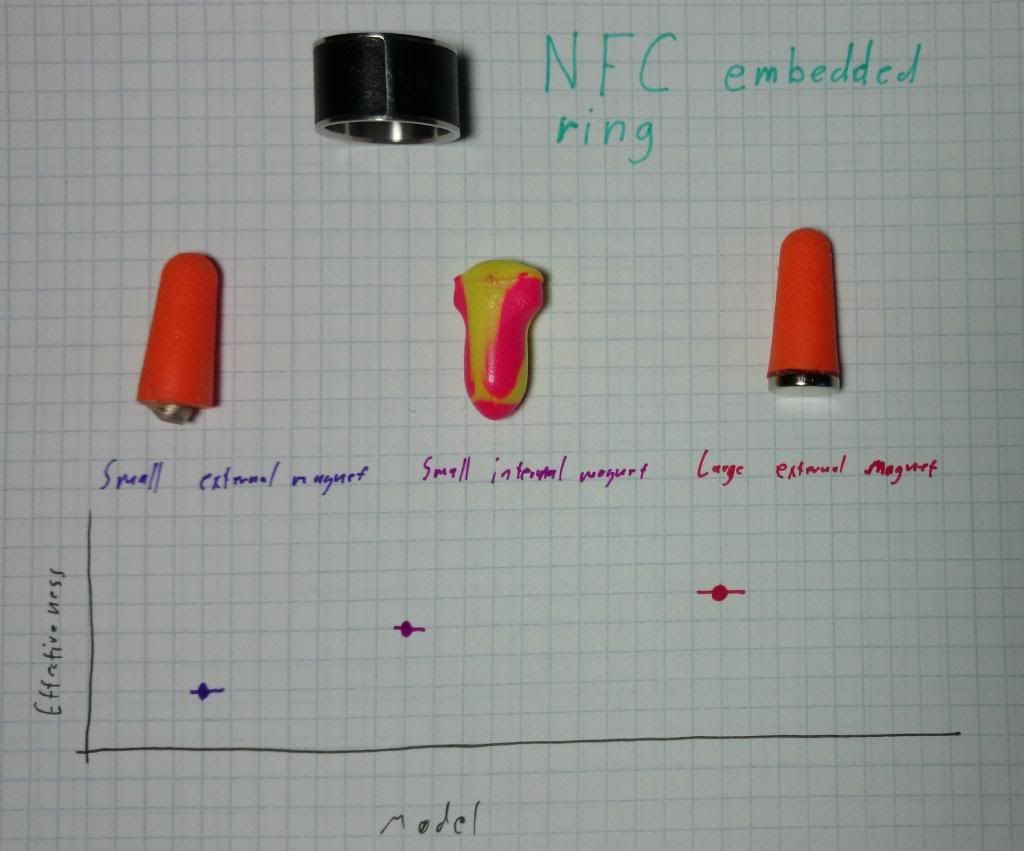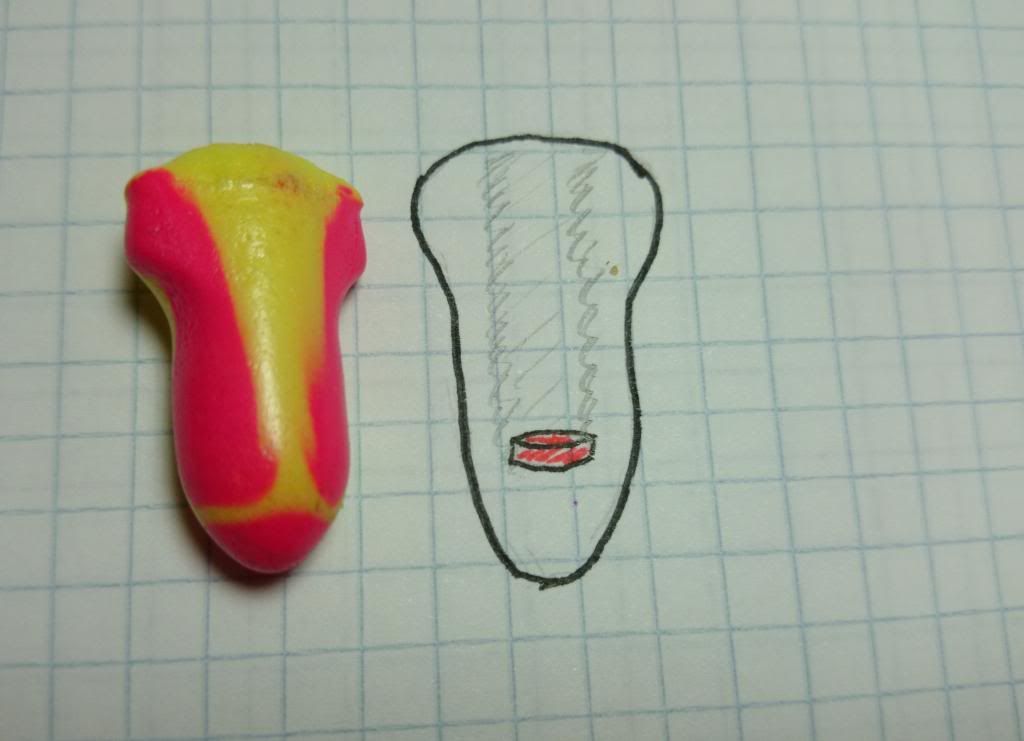 I'm horrible with titles and would appreciate
suggestions. This article is not being written for any specific publication,
just to have a nice neat piece curious people can print, share, and try at home.